Picture of Milka Duno, the third female in the Indy Racing League after Danica Patrick and Sarah Fisher
Update:
The Rolex Series Grand Pix at Miami saw Milka Duno and her teammate Patrick Carpentier finish at 4th place. After this race, both Milka Duno and Patrick Carpentier are tied for 3rh place in the office Driver Point Standings for the series, according to news reports.
Milka started the race in 16th place and moved up to 9th place before passing the baton to partner Patrick Carpentier who took the lead forward to 4th position.
Yesterday's race was Milka Duno's last scheduled sportscar race of 2007. Milka starts her ten-race schedule in the 2007 Indy Racing League and will drive the number 23 CITGO Racing/SAMAX Motorsport Dallara/Honda/Firestone, according to motorsport.com.
Milka Duno, the 34-year-old Venezuela-born racing driver, is all set to join the Indy Racing League (IRL) according to a report in www.indystar.com. After Danica Patrick for Andretti Green Racing and Sarah Fisher for Dreyer & Reinbold Racing, Milka Duno will be the third female driver to be associated with IRL.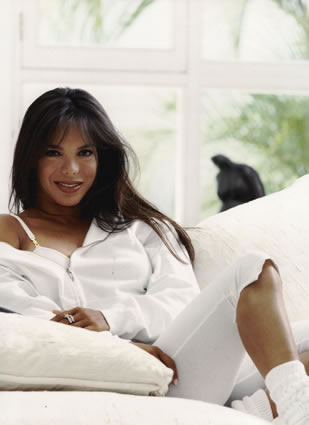 Last year, Larry Cahill had announced that Milka Duno would drive for his team in the IRL IndyCar series in 2007 but the deal fell through.
Milka Duno will now drive for SAMAX Motorsports, her Grand American Road Racing Series team.
In January 2007, Duno, became the highest-finishing female in the history of the 24 Hours of Daytona sports car race. Her team finished second in the race.